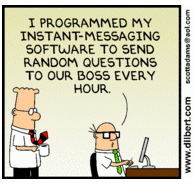 Short link blogging coming your way this week. Often much fewer than 140 characters (a bit similar to Twitter) and gain insight instead of hindsight from the links to interesting material.
In case you missed the last three weeks' best links:
Very useful links: Insight versus hindsight for week 24.
Very useful links: George Soros to US Homeland Security for week 25.
Very useful links: OECD to Twitter, Google via Coca-Cola for week 26.
Social Media TOOLS and GUIDES
– VERY USEFUL – Planning & Sustaining Wiki-based Collaboration Projects (in companies) => http://bit.ly/dNt9n #tips2follow
– Creating dialogue: Tweet or talk? Sound advice in this one!
Social Media MARKETING BUZZ
NICE What are the most popular car colors – DuPont data 2008 shows what drivers choose in Europe, US and elsewhere – GRAPHIC ==> CHOOSE wisely – re-sale value
Economic CRISIS AND POLICY
Most banks will suffer writedowns on toxic assets BUT investm. banks increase revenue 1st Q CHART #metrics2watch
–  USEFUL => S&P 500 index the trend is not always your friend 200-day moving average CHART http://bit.ly/4548jp #trends2watch
– #trends2watch – The S&P/Case-Shiller index house prices in 20 American cities – fell modestly in April 09 ==> Dallas notched up the most by 1.7% – 2007-2009 view CHART

Trendwatch – WHITE PAPERS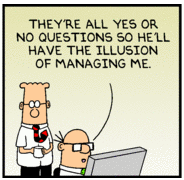 – #things2read – avoid car crash = choose best color when purchasing next car- safest car color – 2003 survey research says: SILVER cars are least likely to be hit by other drivers – download pdf PAPER
#trends2watch => Apple App Store > 50000 apps=pay US$1,875/day advert get iPhone app into Top 100 STUDY
InfoSec
– Google Analytics Hack Detector – compromised site hosts – not Google's fault  #tips2follow
– My.ComMetrics.com
–  2nd My.ComMetrics.com instructional video uploaded on our ComMetricsLive channel on YouTube – how to claim your blog made easy – tracking your performance#things2view
To see how well your blog measures up using actionable metrics register your blog here:
My.ComMetrics.com – benchmarking your blog – sign up for FREE
Join our team – IT – be part of the excitement
More bookmarks: delicious.gattiker.name, or
Connect via: facebook.gattiker.name, friendfeed.gattiker.name, naijapulse.gattiker.name, twitter.gattiker.name
Okay, now it's your turn. What important links to insights discussed in a blog post this week did we miss? Please add it below. Thanks much.