We are back with another week's worth of tidbits, tools and other happenings we came across while surfing the internet, blogging and posting on Facebook or Identi.ca, Naijapulse or Twitter.
In case you missed previous weeks' memorable moments on social media, just point your browser to:
Don't miss the upcoming week! Sign up right now with your email to get it first:
So here come the highs, lows and oddities I discovered through my various social media channels.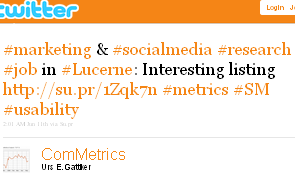 Chiara Bolognini pointed me to an interesting study regarding myYearbook users in the US and how they could be influenced by their peers.
One interesting finding is based on the following survey question: "How can brands can influence the teenagers influencers?"
Findings showed that teens prefer brands to communicate straightforwardly and not act as if they were friends.
Appreciation was also shown for brands that can be "edgy, funny or shocking – as long as it is done well" and in new ways.
=> Straightforward communication versus brands as friends: a teen trend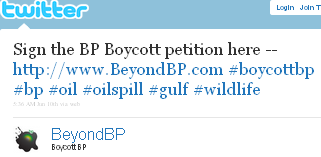 We had our third social media apéro in Basel, and as usual, it was very interesting: meeting people one may know through cyberspace in person in nice surroundings. So much fun to do in person.
The discussions are always very interesting. My thanks go to Chiara Bolognini for organizing the event.
=> Third social media apéro in Basel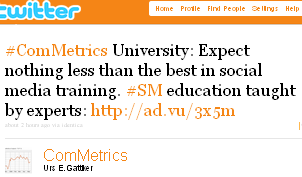 We held another successful webinar entitled ComMetrics University – Do customer reviews really matter.
The answer seems to be yes, but sometimes – as the BP situation suggests – social media may not always affect the brand. Nevertheless, our Starbucks example shows that sometimes things can get out of hand (see here).
Read some of the ideas, feedback and opinions we got from attendees.
Ambush marketing is the talk among advertisers at the 2010 FIFA World Cup South Africa. The term can be defined as a marketing technique to associate a company, product, or service with a particular event, or to attract the attention of people attending the event.
Bavaria has a prior history of ambush marketing during the 2006 World Cup in Germany, where dozens of Dutch men watched the Netherlands play in a Stuttgart stadium in their underwear after ushers ordered them to remove orange lederhosen bearing Bavaria's name.
The key is that this is done without the expense of any official sponsorship payment.
Soccer pundit Robbie Earle was sacked by ITV on 2010-06-15 over a World Cup ticket scandal.
The former Wimbledon player was dismissed on the spot after an inquiry revealed that a "substantial number" of tickets given to Earle for "family and friends" ended up in the hands of a group of blond models. The 36 models, recruited to advertise Bavaria during Holland's match with Denmark in Johannesburg on Monday, were quizzed by FIFA officials over an ambush marketing scam.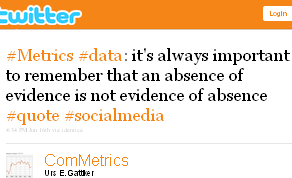 Two women face charges under the Merchandise Marks Act and the Special Measures Regulations, and are accused of "unauthorised use of a trade mark at a protected event" and "entry into a designated area while in possession of a prohibited commercial object." They are due to appear in the Johannesburg Magistrates' Court again on June 22.
Official sponsor Budweiser is the only beer company allowed to advertise within FIFA venues and the dresses worn by the models were provided by rival beer firm Bavaria, a company known for fighting for its trademarks and not being shy about taking the gloves off.
Maybe it is time for this company to consider the poorest of the poor and support Loewenmut – Die initiative der IFB fuer behinderte Kinder in Suedafrika e.V. (Courage of Lions: An initiative of the interest group of disabled persons for children with disabilities in South Africa – registered charity).
=> Bavaria marketing stunt with orange-clad women: view videos for insight, not hindsight
"FIFA has filed charges against the organizer of the ambush marketing stunt pulled between the Netherlands-Denmark match at Soccer City two days ago," spokesman Nicolas Maingot said at FIFA's daily news briefing.
Sponsors have paid just about US$1.2 billion for the right to be officially associated with the World Cup. FIFA lawyers have filed more than 2,500 cases globally against parties it accuses of ambush marketing.
But does ambush marketing even work? Every one of the 36 women wearing skimpy orange dresses getting ejected by ushers made sure that the company would gain worldwide publicity. Plus, the spread through social media has not only ensured that a huge audience has become aware of the brand but, as importantly, that FIFA got the wrap because public opinion has clearly sided with the two women appearing before a judge.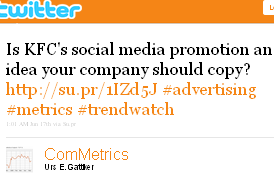 I found some really interesting information in conjunction with the beginning of the #worldcup in South Africa.
JD Power Associates published its survey about new car defects. The study, based on 82,000 responses, measures the number of new-vehicle defects after 90 days of ownership.
According to this survey, Daimler's assembly plant in East London, South Africa, built vehicles with the fewest defects last year – another #worldcup news item that should help to build the country's image.
=> Initial Quality Study – JD Powers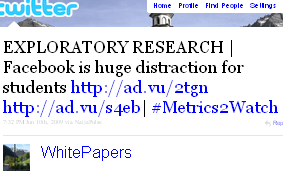 Today I came across some statistics regarding Facebook. The growth in user numbers between 2009 and 2010 has been very interesting, to say the least. And once again, some people are trying to figure out how much a Facebook fan is worth. I am always a bit skeptical about such numbers but here, have a look:
=> Annual value of a Facebook fan
And just to add a little more spice to this Saturday, I learned about Starbucks making a fool of itself and messing up its social media strategy in Hungary.
It is clear that reading this material got me to revise my verdict about Starbucks' social media savvy – it gets a failing grade. It seems Starbucks still fails to understand that social media means participation, not control. When you try to control the situation, the result is fan backlash. How can a brand make such a mistake? What do you think?
Just to round out the week, social media moguls seem to be top-notch when it comes to destroying value as far as social networks are concerned: Besides Bebo, MySpace and more… amazing.
Additional resources
That wraps up this week's social media diary. Please let me know how you feel about it – your opinions matter to me!
Please leave a comment below.
Article source: ComMetrics weekly review: Orange women ambush FIFA, Starbucks fails