We all know that one must watch for cultural (e.g., religion, language) and commercial (e.g., no credit cards used here) differences. As well, technical factors could result in different usability or interface requirements across countries. Here we focus on technical differences or peculiarities, since these are the most likely ones to trip up your site.
We started this series with:
a – Alexa.com continues to fail businesses with inaccurate usage numbers
A good way of loosing visitors to your webpage or your blog is to have a site that fails to work properly on surfers' computer(s).
Did you know that for 2007, there are countries where the use of Firefox has grown by four or more percent? Try Belgium, Croatia and Greece for starters.
Moreover, in such new European Union Member States as Poland, Slovakia, Slovenia and Hungary more than 40% of Internet surfers use Firefox.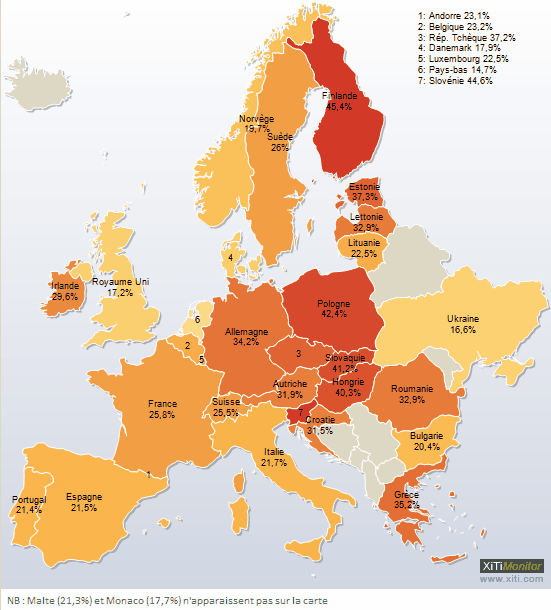 We took the above graphic from the browser barometer – in French
If the above is not legible, get the graphic here:
ignore Firefox and loose surfers
Hence, ignoring Firefox in Europe is a serious error, since it continues chipping away at Internet Explorer's overall share.
CyTRAP Labs' take on this issue
The simplest conclusion is that besides Microsoft Internet Explorer, one must make sure that a web page or a blog is also easy to view and navigate using the Firefox browser. In some countries, one may loose many of the home-based surfers for sure if the webpage or the blog fails to view nicely in Firefox.
Bottom line
Whenever you come across some idea regarding the design of your webpage, just ask:
When a website visitor or blog reader surfs to my/our site using the Firefox browser instead of Internet Explorer, will things work properly?
============>
If this post was helpful to you, please consider stumbling it or subscribing to feeds from CyTRAP Labs. Cheers.
==========>
Also of interest:
– why women buy black high heels – the girl's guide
– 1 sensible metrics – how to measure success of a blog – the basics
– why Firefox helps your security efforts, while Microsoft Internet Explorer 7 fails you terribly
==========>
We will bring you another interesting tidbit soon. It will address plugins and script usage, so stay tuned.