This week's social media DOs and DON'Ts: Social media measurement, marketing buzz tidbits, tools and other happenings we came across while surfing the internet, blogging and posting on Facebook, Identi.ca, Naijapulse or Twitter.
Our focus includes Levi Strauss trying to sell us new jeans, how Honda pushes new models with Facebook, another Twitter tool, the most popular Facebook games, and other heavyweight brands' trials and tribulations.
In case you missed previous weeks' memorable moments on social media monitoring, just point your browser to:
ComMetrics weekly review – social media going's on
Don't miss the upcoming week! Sign up right now with your email to get social media metrics insights first:
So here come the highs, lows and oddities I discovered through my various social media channels.
Tuesday
We have previously outlined how smartphones with a location-based application can be used to run customer loyalty programs using Twitter, Facebook and Forthsquare:
ComMetrics – 4 roads to success? Microsoft, NBC, Toyota and PostBus
Now, Levi Strauss is using cameraphone-readable tags to market its women's jeans line in the US. If the client uses her smartphone to scan the pixellated QR tags she will be directed to a YouTube video explaining how the new Levi's jeans focus on shape, not size, like this one from Myer, Australia:
Some marketing systems are based on a phone's GPS signal, but newer applications respond to an audio signal transmitted in the store, provided they are installed on your phone. Best Buy, the largest US electronics retailer, has begun sending special offers to customers' smartphones when they enter the store.
Of course, to make this work the customer must have the application (e.g., iPhone app) installed on their phone, allowing the audio signal to track it.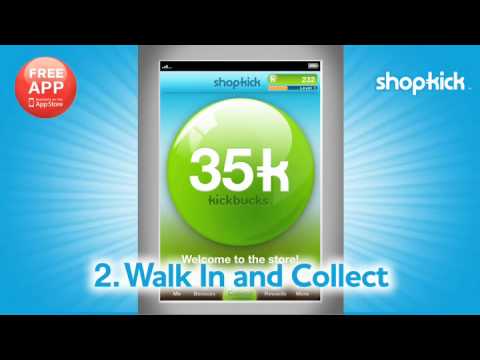 Customers who buy something can receive discounts by providing their mobile phone number to a cashier. They will also receive special in-store offers from Best Buy and gift cards, computer gaming credits or music downloads from Best Buy's Napster service.
Wednesday
As I have previously pointed out, there are several ways to find your tweets. I put this to the test and got the best results when searching for the term Facebook or #Facebook (# = hashtag) according to the list below:
1. The best way is still subscribing to your own Twitter RSS feed. This allows you to search using your email program's search function, such as Outlook or Thunderbird. Putting the feed into your Google Reader also works nicely.
Searching identi.ca for ComMetrics and using the word Facebook in my tweets
Search using the SnapBird timeline
– tweets stored from May 28, 2010.
and bookmark that page. With the configured settings, you are only shown 'updates' that come from the Google.com domain, effectively making this a Buzz search.
I have listed the above according to my preference. Try it for yourself.
Thursday
Social network games are becoming increasingly important to keep people involved and ensuring revenue and advertising flows. For instance, as of 2010-08-15 the most important Facebook games are:
1. Farmville – 61 million users,
2. Texas HoldEm Poker – 27 million users,
3. Frontierville – 21 million users,
4. Café World – 20 million users, and
5. Mafia Wars Game – 17 million users.
And the recently-launched FIFA Superstars has already garnered about 5 million users.
Most of the revenue generated by these games comes from users purchasing virtual goods. Since May 2010, payments for the above and other games functions only via Facebook, thereby allowing the company to charge a 30 percent commission on game-related payments.
Friday
FIFA Superstars is off to a great start (see above) and Electronic Arts (EA) is currently working on improving usability, as well as creating an interface for its FIFA Superstars computer-game series.
Thanks to a license from EA Sport, the game boasts images of 15,000 players. Some people are already sharing information about how certain parts of the game can be hacked to advance faster.
Saturday
Social media quality is a hot topic that we have previously discussed
From fee to free: Will e-readers revive newspapers?
ComMetrics weekly review: Saturday – New York Times, Wall Street Journal and The Guardian
Now comes the Swiss Year Book on Media (in German), where the authors try to assess how free news has influenced the quality of media regarding coverage in print, TV and online. Unfortunately, the authors do not seem to have addressed quality issues per se, but use such criteria as writing style or quantity of articles published about topics such as business to make inferences about decreasing news coverage quality.
For me, quality of reporting or news coverage seems to have more to do about measuring
– whether the article or blog post is in-depth,
– whether the reported facts and/or issues hold up under scrutiny (e.g., source confirms, research did state these things as actual findings),
But maybe I got confused, what is your opinion? Please let me know.
Sunday
As Madison Avenue finally begins to notice the latest web craze drawing growing numbers of people to social gaming, Honda and McDonald's are making a push into the field to promote their brands.
On August 23, 2010, Honda kicks off a US campaign for its new hybrid CR-Z on Car Town, a recently-launched Facebook social game aimed at car enthusiasts.
Incidentally, Honda UK used Facebook to help launch a new model.
=> Noteworthy: A US government probe's preliminary data appears to support Toyota's claim that its electronic throttle control system works properly, pointing instead to driver error as the main cause of accidents blamed on unintended acceleration – read 2010-08-12 Update on ComMetrics – Toyota: How to commit brand and reputation suicide
Article source: ComMetrics weekly review: Joining the social gaming bandwagon
What is your opinion? Please share, discuss and leave a comment below.