Hard Rock Cafe Houston trusts DHL to pick up Jimi Hendrix's guitar and deliver it to the Hard Rock Cafe in Dublin WITHIN less than 24 HOURS.Our experience with DHL Express would suggest that we would never dare to take that risk with DHL Express.

If DHL Express keeps its promise, as the above ad campaign is supposed to make us believe, you should be happy, right?In case DHL Express fails to keep its promise, maybe you will get a customer representive like we did last Friday trying to tell you that due to the Euro 2008 and heavy traffic, DHL Express is unable to reach your offices that Friday.
Euro 2008 started Saturday…. no traffic problems reported that Friday so how this can be causing DHL Express' failure to deliver on its promise we do not know, do you?

Therefore, we present you with some of our and other people's experiences and test results obtained with DHL Express. We demonstrate why using the Post Office for priority mail is faster, cheaper and definitely hassle free compared to DHL's lack on keeping its great promises it makes in its expensive ad campaigns.
Here we are in beautiful Switzerland waiting for Euro 2008 to start. At the same time, we expect a package from Crete to arrive on our doorstep thanks to DHL. Unfortunately, the delivery did not work the first time because we apparently did not hear the doorbell – a common occurrence with DHL – as discussed here:
DHL Express – teuer und ein Ungeheuer
DHL Express oh Schreck – Lieferung ist da …
DHL – Express Mail – regulation that matters – thank your stars … – 1
What happened?
Thursday we failed to hear the DHL courier ring the doorbell. He left a notice in our mailbox that we discovered late that evening. But no problem, since DHL offers you an online interface we went ahead the next morning, Friday June 6, to enter the information and request delivery that day – now go read on to find out.
– 7:00 0'clock asking for delivery today, unfortunately, the only option we are given is to ask for Monday or Tuesday NEXT week, moreover,
– the message field allows you no more than 30 characters to type in your question/comment to the DEHL staff – if you do type more, it gets cut-off, nice going NOT.
As the above shows, the user interface is a disaster for a large courier service that claims to be working for its clients 24 hours each day (e.g., tracking your package)…
Therefore, we sent the same message also to a special customer service line at 7:02 that morning. It took DHL more than 2-hours to send us a response.
No for the first message where we asked for delivery on Monday (only option) and left a comment (30 characters, better than Twitter) we did not receive any message:
9:05 answer from customer service saying something to the effect 'we passed it on …:'
Subject: FW: Re: DHL DeliverNow Ihr Autrag 123859 wurde bearbeitet
Date: Fri, 6 Jun 2008 09:08:59 +0200
From:
To: <……>
X-OriginalArrivalTime: 06 Jun 2008 07:09:00.0256 (UTC) FILETIME=[31B4DE00:01C8C7A4]Sehr geehrte Damen und HerrenBesten Dank für die uns zugesandte Email von heute.
Ihr Anliegen wurde der entsprechenden Abteilung weitergeleitet.
Der zuständige Agent wird sich so rasch wie möglich mit Ihnen in Verbindung setzten.Es ist unser äusserstes Bestreben Ihr Anliegen in kürzester Frist zu behandeln.Mit freundlichen Grüsse
DHL WEBCUST / Martin Reichert
DHL Express (Schweiz) AG
Again, we had to wait and as usual we get a phone call around noon (seems to be DHL Express' preferred time to call us):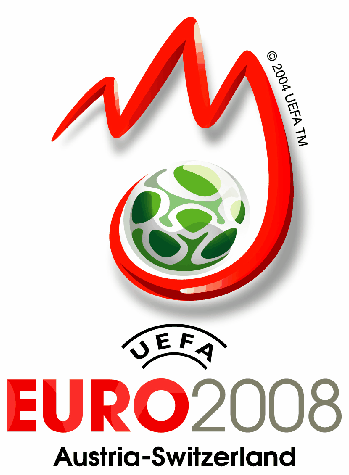 11:50 hours a customer representative calls:
a) we have received your e-mail, thank you and some standardized sentences from a cheat sheet she reads to me;
b) unfortunately it is not possible to deliver your package today – Friday – since you made this request too late (i.e. not a day before but early morning only);
c) customer explains the he did request DHL delivery for today and since DHL picks-up and delivers shipments in our neighbourhood all-day long (big DHL clients are our neighbours and get serviced by DHL several times during the day) this should be possible, unfortunately, customer representative explains that this cannot be done today;
d) incidentally, DHL representative tells me that there is a traffic problem in Zurich because of Europe 2008 (supposed to start this week Saturday – opening game in Basel and another in Geneva – not in Zurich) although police traffic reports do not tell radio listeners about unusual traffic.
What does this case teach us about social media and web-based customer support?
Well you can make up your own mind about this; unfortunately, it taught me a few things:
a) web-based forms have to offer customers the possibility to type in comments that make sense, restricting them to a one-liner does not help;
b) not sending the customer a confirmation e-mail about the content of the message entered and having it received does not seem the way to handle these things in the age of the internet;
c) a global enterprise such as DHL requires that web-based re-delivery requests are being monitored 24-hours a day – hence if I ask for re-scheduling of delivery an answer should be coming within the hour regardless of time of day or day of the week;
d) if sending a request to customer service via a web-based form or via e-mail (I did – see above form) the answer should be coming within the hour regardless of time of day or day of the week;
e) contacting customers 4-hours or more after a request has been placed informing him that nothing can be done and delivery will take another day is just not good enough.
Does DHL deliver value for money?
Well let us consider a few things and explain why using your post office branch saves you money, grief with your clients and much more compared to DHL, such as:
– less hassle – for instance, no signature required if you use A-Post or First Class service and even if a signature is required, you visit the post office next day on your way to lunch or home (aso open Saturday);
– cheaper than DHL Express – helps reduce mailing costs by at least 75%;
DHL – Express Mail – regulation that matters – thank your stars … – 1
– same level of speed if not FASTER than DHL Express, for instance, sending something from Crete to Zurich will take between 2 to 3 days (4 if weekend in between and all fails) – using the national postal service – what does this mean in practice?
If one gives DHL a package in Crete on Thursday the company will not manage to deliver it by Friday.
Because Saturday we have no deliveries, we see the DHL carrier hopefully by Monday. If you are out or miss the bell, you will find a note in your letterbox requesting that you ask DHL to come by again. Therefore, if you ask for delivery early Tuesday morning the following week, the letter or documents will be delivered by Wednesday.
One week for DHL to deliver an important package that takes 2.3 days with the Post Office at less than 25% of the price.
Why pay more for worse service? The post office will most likely deliver by Saturday (we work then – of course) or by Monday for sure for about 25% or less of the DHL Express fee, what a deal. You make your own conclusions.
Bottom Line
In practice, tests across Europe show that DHL Express is rarely faster than the Post Office as shown here:
DHL – Express Mail – regulation that matters – thank your stars … – 2
While its e-commerce site promises much it is neither user-friendly nor is it monitored over weekends it seems, thereby failing good practice. In fact, using the DHL website:
– is not user-friendly,
– takes too much time, and
– if one gets a response to an e-mail inquiry, unfortunately, the answer fails to be helpful or satisfactory.
Accordingly, a lot of work is needed for bringing DHL Express' service levels up to standards that are able to satisfy customers in the global world of e-commerce. Until this improves and unless I want to throw our corporation's money out the window, we continue to take advantage of the Swiss Post Office and other national Post Office services around the globe.
Save yourself some grief, money, get better service and, most importantly, faster delivery by using the local Post Office branch instead of DHL Express. What a deal.
Tidbit
DHL runs an advertising campaign whereby it tells us how it managed to move Jimi Hendrix's guitar from January's Best Hard Rock Cafe – Houston (GMT – 7 hours) to February's best Hard Rock Cafe in Dublin (all from January 31 – February 1)
While this may work for Hard Rock Cafe and Jimi Hendrix's guitar, it fails to work for DHL Express deliveries within Europe. All we have had with DHL is disasters, failure to measure up on its promises and never ever a 24-hour delivery.
The print ad I am referring to features a person called Larry Casola (DHL) and Hard Rock Cafe workers. I cam across again when reading this week's Economist (a magazine). Considering my experience last week, I wondered if DHL marketing folks;
a) had ever talked to DHL customers about their experiences with the firm's lousy service and
b) gotten a feel how much DHL fails to measure up to deliver on its promises such as delivery within the time frame promised.
We have learned our lesson and decided to continue ship our stuff with the Post Office or Federal Express if we have no other choice. Advertising campaigns that promise much but fail to reflect what happens in real life do not make me happy. No wonder DHL Express looses millions every year in the U.S.