Some would argue we previously went to the weekly market or bazaar to learn the gossip and latest happenings. Hairdressers are still often well-informed about what is happening in their community. These days, social networks have taken on the same function as the market on town square, with data, information and the grapevine spreading across social networks these days.
But what is a social network and should you be on Facebook, or focus instead on your blog, or both if you have the time and can afford it? So what is your most important social media hub or your number one social media hub? Find out in our My.ComMetrics 2011 trend briefing series AND here.
Most people do not provide concise descriptions of social networks, since they have different purposes and attract vastly different target groups.
For instance, in a research project, the folks at the Pew Research Center (December 17, 2010) felt it was better to give survey participants an example, rather than trying to offer a definition that might confuse them.
The researchers used different social network examples across the various countries included in the study (see page 26 of the report for a complete list of countries and social networks used to illustrate the concept to survey participants). "Examples are such as:
– United States: Facebook, MySpace
– Britain: Facebook, MySpace, Bebo, Twitter
– France: Facebook, Copainsdavant.com, Viadeo
– Germany: StudiVZ, MeinVZ, StayFriends, MySpace, Facebook, Lokalisten, Xing, Wer-kennt-wen.de
– Spain: Facebook, Tuenti, Twitter, MySpace."
Participants were then asked questions with the appropriate networks inserted, such as:
Do you ever use online social networking sites like (INSERT COUNTRY SPECIFIC EXAMPLES)?
Why not get our blog post first in your email inbox? Enter your address below, you'll be glad you did:

What is a social network?
Besides the above examples that each offer different features to members from different backgrounds who self-recruit based on interests, we tried to define the term social network here.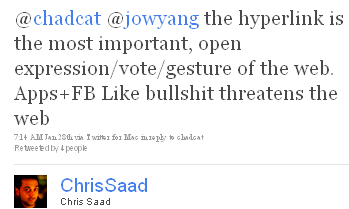 In short: Social networks are a natural extension of mailing lists and bulletin boards. They allow multiple users to publish and share content that may be work- or hobby-related and made up of text, images, videos or other media.
More specifically: Social networks are a web destination where people connect with others who share interests, an alma mater, a profession (e.g., medicine) or an industry (e.g., tourism).
Social networks typically do not allow users to modify content once it has been submitted. However, some allow restricting access to certain groups of users (e.g., Facebook friends) or removing previously published content. One can usually also publish comments on others' submissions.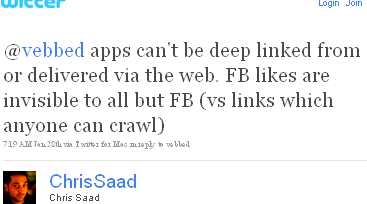 Most social networks are closed systems or walled gardens. By uploading material one surrenders control to an onerous third party, which may choose to sell or exploit it for advertising or other purposes. Moreover, the social network operator may remove content or close a discussion group if it feels that it violates certain user policies.
Different sites have a different focus: LinkedIn or Xing connect business people to extend their professional networks, while Facebook enables content-sharing with friends and reconnecting with family members.
The biggest potential issue is that using a social network means giving control over your content to a third party that now also has the right to exploit it in different ways to earn revenue. Also, a hyperlink to your blog from another weblog or webpage can be indexed by search engines, making it easier for others to find you on the web. But as the tweets above indicate, Facebook content cannot necessarily be found by someone using their favorite search engine.
These are some of the reasons why your blog is your best social media hub, where everybody can find your quality content regardless what network they use or search engine they might prefer.
By the way, we can define the walled garden social network model as a site that retains the information you upload and relationships/connections you create there, forcing you to do most of your business from within – remember AOL in the 1990s.
Did you enjoy reading this article? Consider adding a comment below!