Better corporate blogging at a Fortune 500 company or an FT Global 500 is a constant challenge as this case study illustrates
FT ComMetrics Global 500 blogs – case study – Swisscom
You can find more case studies about Fortune 500 and FT Global 500 blogs here in our archive:
corporate blogging – case studies – FT Global 500
Today we focus on Volvo and its corporate blogging efforts.
The first blog is the:
Volvo Business Environment Blog
This blog addresses, as the title would suggest environmental issues and is written by Edward Jobson, who holds the Volvo Buses Environmental Director position.
So to get some benchmark data I went to our web-based application and typed in the URL:

As the above results show, just the preliminary findings do not suggest that the blog has reached its potential yet. Neither Google PageRank is high, nor can we find Technorati data about the blog. Yahoo! BackLinks are also minimal.
This seems unfortunate because the blog's content is very interesting and addresses extremely important issues regarding bus transportation and the environment – including global warming and CO2 footprint issues.
Before we reflect and analyse this problem I thought I check and look at another of Volvo's corporate blogs.
I found another interesting blog written by the Volvo's IT crew supporting the Volvo Ocean Race teams with a working IT infrastructure.

The blog discusses the experiences and challenges the three IT experts must manage whilst taking care of IT infrastructure needed by the competing teams as well as the organizers. To make it easy on you to find the blog I list it here:
Volvo Ocean Race – 2008-2009 – Mission IT Blog
Again, preliminary benchmarks indicate that the blog is not reaching its potential (e.g., Google PageRank = 0).
Ropes to skip – what advice can we give the folks at Volvo?
So are there any lessons we can learn from these two Volvo blogs? To reach our blogging targets faster and with fewer resources, what mistakes should we try to avoid? Glad you asked. I tried to point out a few below without being too thorough with this.
Making it difficult to find your blog on the web. As the URLs suggest, it is not that easy to find the blog. For starters, why not use the Volvo domain with a sub-domain such as http://blogs.Volvo.com/VolvoOceanRaceIT – this enables the person that searches for the term blog on your website to find a list with blogs or else just type it in. Just visit www.volvo.com and search for either one of the two blogs. It will take some digging and, as importantly, a few more clicks to get to each blog.
Not registering a blog. Why not claim your blog on Technorati and other services. This helps increase its visibility. It will take no more than 5 minutes but be worth the effort for sure.
Leaving it unclear who your target audience is. It is hard to figure out who the main target audience is for either of the two blogs. Is it sailors or IT nerds for the Volvo Ocean Race IT Blog? Is it tree huggers or industrial buyers of Volvo buses for the Volvo Buses Environment Blog? Either of these groups is fine. However, write the content accordingly.
Making it a challenge to find my way. Offering visitors an archive and showing posting categories makes it a bit easier to find what I am looking for.
Not reaching beyond the more technically well-informed readership. Only about 13 to 20 percent of web users take advantage of RSS feeds. Hence, make it easier on the others by offering them a subscription that delivery your content via e-mail.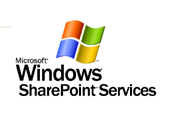 Allowing a vendor to use your blogging space for branding purposes. It is okay to brand yourself on the RSS feed by showing your logo.
However, why show the Windows logo – or any other vendor's logo for that matter – prominently to the upper right of your RSS feed?
Letting a software vendor use your virtual space for branding purposes is not necessarily what you want to do … if it where open source software, such as Word Press I would understand. However, in this case Volvo pays Microsoft for using its software so why allow the latter to take such a prominent space for branding purposes?
Stay tuned, we will present you with more data about corporate blogs in upcoming weeks on this channel.

If you are a FT Global 500 corporation, register your company's blog(s) to be included in the upcoming FT ComMetrics Blog Index ==> there are some very good reasons why you want your corporate blog(s) included
PS. Volvo's blogs will be part of the FT ComMetrics Blog Index
Tidbit – generating money – you are always selling
Whatever business you are in, you are always selling. Selling your own product is smarter than selling someone else's.