It is not where you start from that is important, it is where you end up as illustrated here:

Paris Fashion to organize Davos 2010
Doing things in style – stiletto heels and Tahitian shades
If fashion teaches us anything it is that: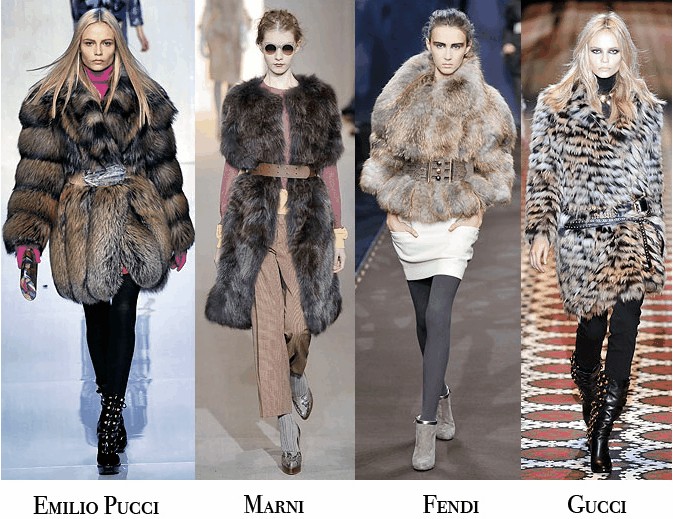 any era-defining cultural event, style or catchphrase will always reappear in some sartorial form or another. As well, when it does reappear whatever the form, the point is almost always different.
If you cannot see the image, get it here: fur – fashion for the urban jungle
A fashion person might feel that the cloths on the right look unbelievably glamorous. Moreover, while the designers have taken something that is undeniably timeless (fur) and giving it a trendy spin, it means doing the time warp again.

Nevertheless, during Milan Fashion Week designers also said 'no' to convention using fur and belts differently than before to make a statement.
HOW DOES THIS RELATE TO SOCIAL MEDIA AND BLOGGING?
Milan's Fashion Show or the one in Paris are great catwalks for designers to show off next "year's" collection. It allows one to see images, take images and re-publish them in places like here or a fashion magazine.
Like with fashion, an eye-catching image can mean the difference between a visitor who stays on your blog or webpage or a visitor who leaves within 1 or 2 seconds.
Social media users browse the web quickly and do rely on visuals to make decisions about hanging around or moving on (e.g., see how Facebook profiles with nice visuals have more traffic than those without pictures at all).
In addition, social media represents different means to present content compared to TV or printed media (e.g., free daily newspaper or advertising brochure). However, it is the same old story, writing longer, thematic posts or resource lists (content that has beef – depth, quality) is more interesting than other content.
Short posts rarely do well on social media or in a newspaper, unless they are incredibly profound or newsworthy (e.g., virus shutting down iPhones). Like 20 years ago with a value-packed news article, a value-packed post on your blog tends to be more favoured with knowledgeable readers.
Bottom Line
Much changes and even more stays the same.
Some people might feel belting everything is one of the chic ways to say, "I know fashion." And for some of you the furs shown in the image above from Emilio Pucci, Marni, Fendi and Gucci, may create a show-stopping feel. Belts have launched over into wardrobe essentials. Stone age folks have used belts but today, it is where you end – or how you make use of them to enhance your fashion statement.
Hence, one can start in a historical place or decade. Its references may be a fun place to start a fashion show or an advertising campaign. Nevertheless, in the end it is where your imagination goes that matters.
So, where will your advertising journey end up? Will the cash register ring? Fashion has taught us that you can bring back belts and furs from the past and package them somewhat differently and voila, consumers will love it once again.
Being able to say 'no' to convention while making a statement requires that you find a niche for yourself. Root the latter in your professional experience (e.g., real estate, auditing, patent law). Only with this expertise will you be able to:
a) provide important insights into the subject when writing (e.g., auditing or investing) or
b) designing a campaign that gets noticed (why is this product cool – why do I need these stiletto heels?).
As we know, it matters little where you start but very much, where you end up. So set your target of what you wish to accomplish and proceed toward your goal with persistence.
As the travel agent says to a customer entering the virtual store: where is it that you want to go? Are you looking for sun, snow or maybe both during your vacation break?'
Make your choice carefully, so you will be happy when you get there. Without an objective that represents what you want to accomplish, there is nothing to measure or benchmark your social media efforts against.